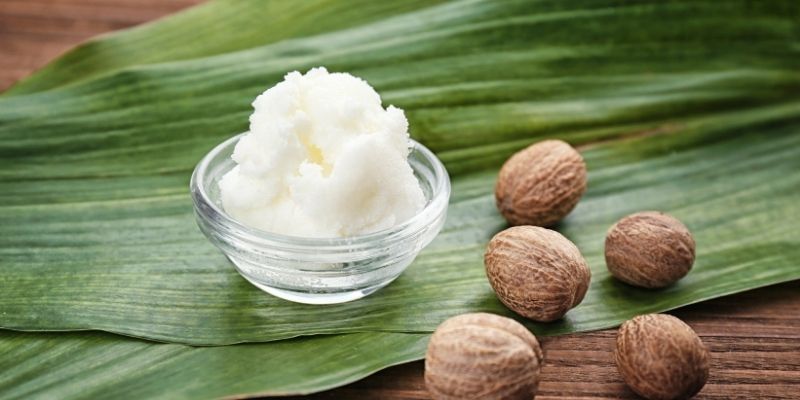 No doubt, you've heard about shea butter and its benefits (or maybe not, then read on).
But what is shea butter, exactly?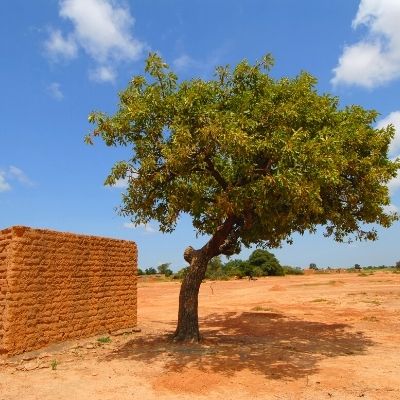 Shea butter is a thick and chunky substance extracted from fruit nuts of a savannah-grown tree named Vitellaria paradoxa or shea tree.
Shea butter is a moisturizing and restorative agent derived from the nut of the shea tree. A robust and natural alternative to petroleum-based products, Shea butter, can be used in skin creams and lotions for all skin types. It is also an excellent emollient in soap making and is often used as an ingredient in shampoo and conditioner. It is also a good treatment for eczema and psoriasis.
Shea butter is known for its antioxidant and anti-inflammatory activities, according to this study.
The primary reason for its medicinal use is a natural moisturizer. It is in the same family as cocoa butter, palm oil, and coconut oil. It is a good moisturizer because it is naturally hydrating and has a high vitamin E content. It contains a lot of natural skin-conditioning oils, and it does not have any of the harmful chemicals found in petroleum-based moisturizers.
Some articles claim that shea butter does not clog pores because it is a lipid-based product. However, some articles disagree about whether or not it can still clog pores due to its fatty acid composition.
The primary source of shea butter is the African continent – especially the Sudano-Sahelian region. African women were making shea butter for centuries and are still making it.
If you're interested, they make shea butter by removing fruit pulp, dipping the nuts in boiling water, drying or smoking them, and storing them for some time. When they extract butter by wet or dry method (it doesn't really matter and doesn't affect quality).
If you want to try shea butter, we provide a free White Naturals shea butter sample with free shipping (USA, Canada, UK, Ireland, Australia, and New Zealand).