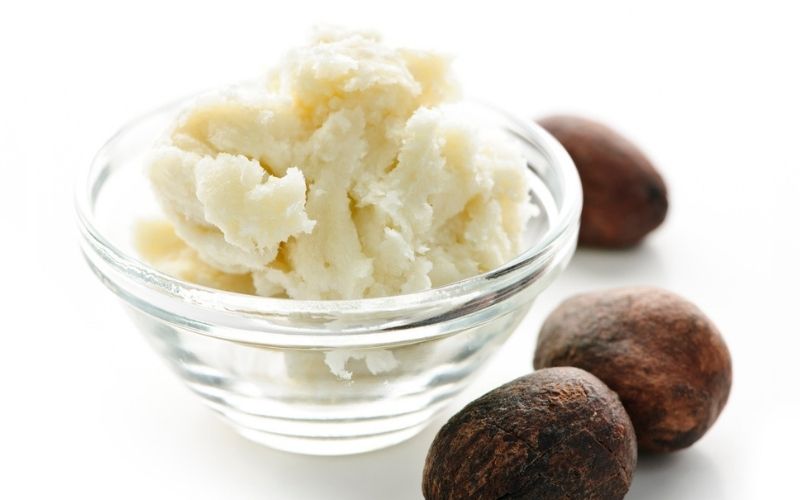 Shea butter doesn't clog pores.
Why?
Since it melts at body temperature and rapidly absorbs into the skin, it's not oily or greasy.
Africans have used shea butter for centuries to protect skin during dry seasons (eating it helps too, since it has anti-inflammatory and anti-itching properties, and many people in Africa use it as cooking oil).
It also helps with removing mild stretch marks, reduces cellulite, and so on. (Don't expect a miracle, though…)
Now, as you suspect, most of the shea butter products that you can buy in the US are not edible. We have a free sample of shea butter that you can actually eat or cook with.