Do you want to avoid looking older than you are? How about preventing the onset of wrinkles?
Dry skin has been found to cause premature aging, which can lead to facial wrinkles.
One reason for this is that water is a natural moisturizer that helps protect the skin from cracks and dryness.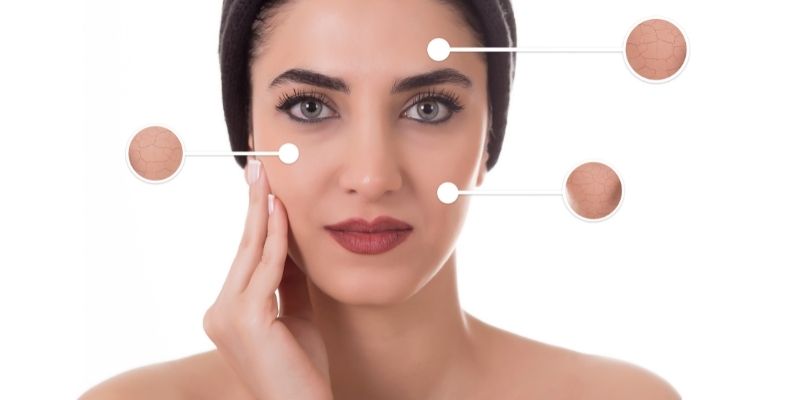 If your face is long without any signs of moisture, cracks will form, and eventually, wrinkles may occur.
Here are some tips to help you with your dry skincare routine:
Find out what is causing the dry skin
Dry skin is a common problem and can be caused by many different things. Whether it's the weather, your age, or even your diet, there are steps you can take to combat dry skin on your face.
One of the most effective ways to reduce the appearance of wrinkles on your face is by moisturizing regularly.
Wrinkles on the face do not always come from just getting older – they're caused by repeated facial expressions.
Moisturize your skin
Moisturizing your skin can help to avoid dryness, which has been linked to wrinkles.
The oil-based lotion is the most appropriate type for your skin. It should be applied after washing and before bedtime, then reapplied in the morning.
Moisturizers are available in creams, lotions, ointments, and soaps.
Drink lots of water
Dry skin is a common problem in the winter months, but it can also cause unwanted wrinkles.
Not drinking enough water can lead to dry skin and, in turn, wrinkles. The best way to combat this is to drink plenty of water during the day.
Use a humidifier in your bedroom
Much of the time, people are not aware that their dry skin can cause wrinkles around the eye area. Luckily, you can address this with moisturizers and moisturizing masks.
However, it is also essential to maintain proper humidity levels in your bedroom. You can increase your moisture levels by using a humidifier at night.
The best time to use your humidifier is when you are getting ready for bed since you will be sleeping with it next to your face for 8 hours.
Avoid hot showers
If you want to avoid wrinkles, it's important to know your skin type.
If you have dry or sensitive skin, you may be using too much soap or water in the shower, which can strip your skin's natural oils that help protect against dryness and other damage.
Instead of taking a hot shower, try switching to a warm-to-cool water rinse.
Consult a dermatologist
If any of the above didn't help, you absolutely need to consult a dermatologist.
Wrinkles and dry skin may be a sign of underlying disease or other problems.
This is something that should be discussed with your doctor.